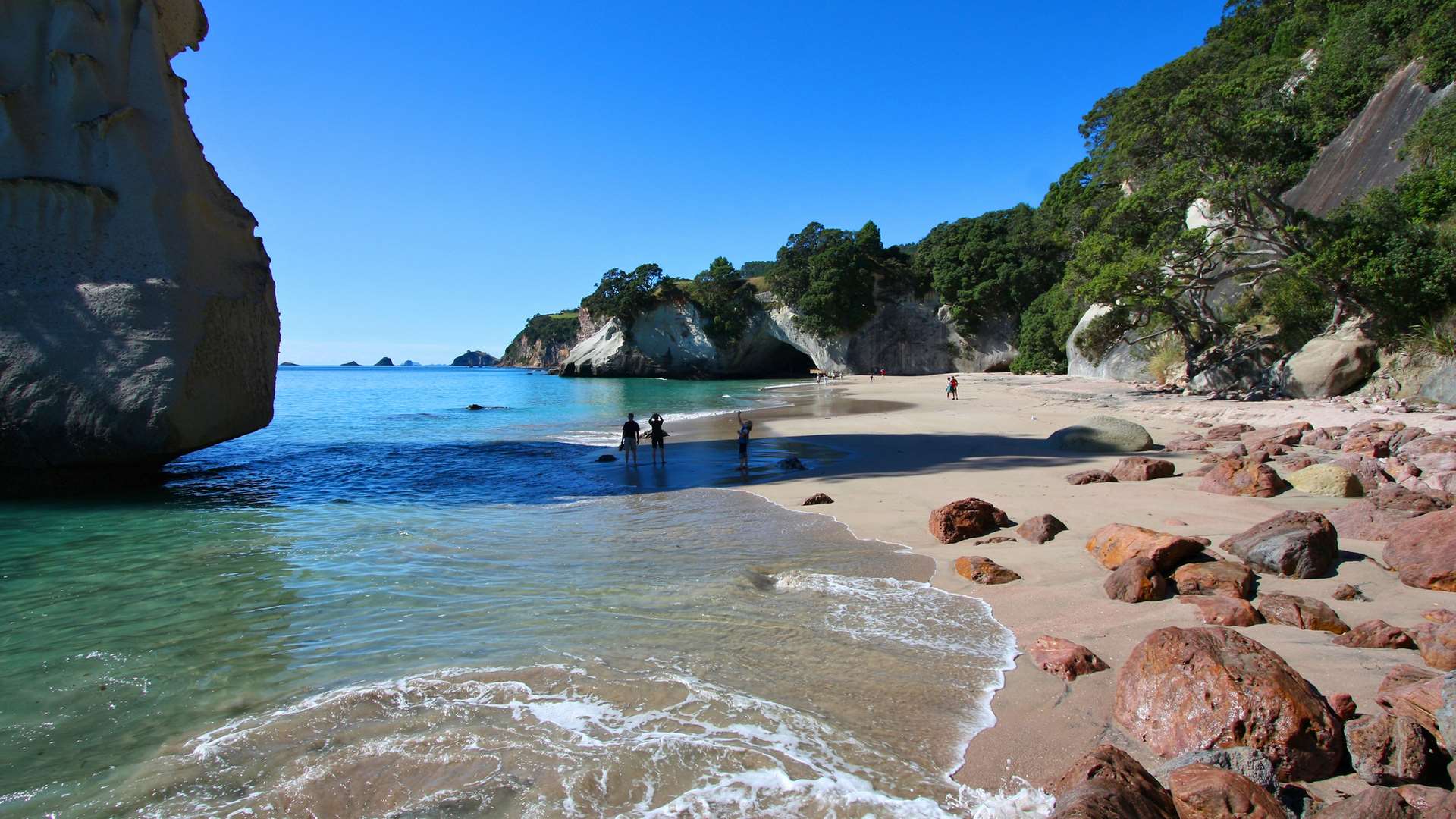 Things to Do Pauanui, from Inspired Property
Pauanui
Pauanui is one of the most beautiful destinations on The Coromandel.
Less than two hour drive from Auckland, and a short drive from Whangamata, Hamilton and Cambridge, you can enjoy some of the most beautiful harbour and coastal beach and bay settings on the east coast of The North Island.  Here at Inspired Property, we've formed our first of a comprehensive list of great things to do. Whether you have purchased Pauanui Real Estate, or you're renting a bach or just passing through for a day or a few nights, Pauanui will offer you a host of brilliant outdoor options, all within a couple of hours of major city centres.
Pauanui Beach
Inspired Property believes the pristine white sands of Pauanui Beach are about the best on The Coromandel. This is a long stretch – some 3 km of stunning coastline, perfect for exercise and beach walking or for surfing, body-surfing and swimming and family fun. Kitesurfing and surf skiing are also popular pursuits on this family friendly beach. Unlike some other Kiwi beaches, Pauanui is blessed with a gently sloping gradient, making it the perfect sun trap for summer sun-baking or autumn and winter walks.
Pauanui – Tairua Ferry
There's a daily service in summer. In winter, the service has reduced hours. Contact the Tairua Information Centre for daily timetable 07 8647575.
You can also use the ferry as Shuttle outside of the normal daily timetable. Please call the ferry number in advance (do not txt) and request a pickup time at any of the wharves (Tairua, Pauanui, Paku.) They'll then tell you what time the ferry will able to be there to meet you. Simple!
Scenic Flights
Not to be missed! Book a charter flight and survey the amazing Coromandel coastline from above. Inspired Property can well and truly recommend this beautiful experience with Flystark. Book your take-off from Pauanui, or take a charter from Whitianga or even Auckland. Fun in the skies!
Pauanui Waterways
Check out the new Pauanui Waterways Development which is the first canal development in New Zealand. Prestige properties line the canal and you can take a walk around the development. Make sure you check out the homes under construction and the home and land packages from Inspired Property. Gordon Finlay has built over 20 prestige homes each with private marina, in the past several years. Well worth a look if you looking to retire or purchase that magnificent dream waterview home.www.inspiredproperty.co.nz
Pauanui Trig Track
Pauanui Trig Track Walks are situated in one of The Coromandel's Department of Conservation areas, specifically in Pauanui. A number of walks take off from this spot. The walks are formed but are not clearly marked. All tracks are signposted from the carpark. The view from the summit gives a stunning view of Pauanui and the surrounding area.
Directions: The start for these tracks begins at the carpark at the end of Pauanui Beach Road. To reach Pauanui Beach Road, take a right turn at the second roundabout after entering Pauanui.
Walk Length Times are:
Trig Track – 1 hour and 15 mins one way to trig
Cave Bay Track – 1 1/2 Hours one way to trig
Carpark to Cave Bay – 20 minutes one way
Ocean View Loop Track – 15 minutes one way
Mount Paku Walk Tairua
In summer catch the ferry over to Tairua and climb the heights of Mount Paku. The views from the top are well and truly worth it. Walk time is 35-40 mins return. The views of the region are astounding 360-degree vistas that will take your breath away. It's not a hard walk and it's a great thing to do, but be prepared for the last 10-15 metres which is a little steep. It's a lovely outing for a couple or a family. Directions: Follow Manaia Road from the town centre, then turn right into Paku Drive, and then right into Tirinui Crescent. The start of the track is signposted from the end of the crescent.
Pauanui Gallery
Pauanui Pines Golf Course
This 9 hole golf-course near the beach is a fantastic place to meet people and have a round. 31 Sheppard Avenue Pauanui Beach 3546. Tel:  07 864 8695.
Stay tuned for more Things to Do in Pauanui from Inspired Property. Have a great day and remember life is a journey and not a destination, so enjoy it!