Experience the
luxury of an
Inspired designer home.
Pauanui and Whitianga.
NEW RELEASE


Northridge Estate, Pauanui

It's time to make the coastal dream a reality, with Coromandel's latest elevated subdivision in Pauanui. A combination of sections and house and land packages have just been released, with a variety of waterfront and bushclad opportunities. All sections are just a short stroll from the Pauanui / Tairua walkway or a swim at the sandy, estuary beach. If you're looking for peace and tranquility in this beautiful beach town, this is a special opportunity for the best of both worlds.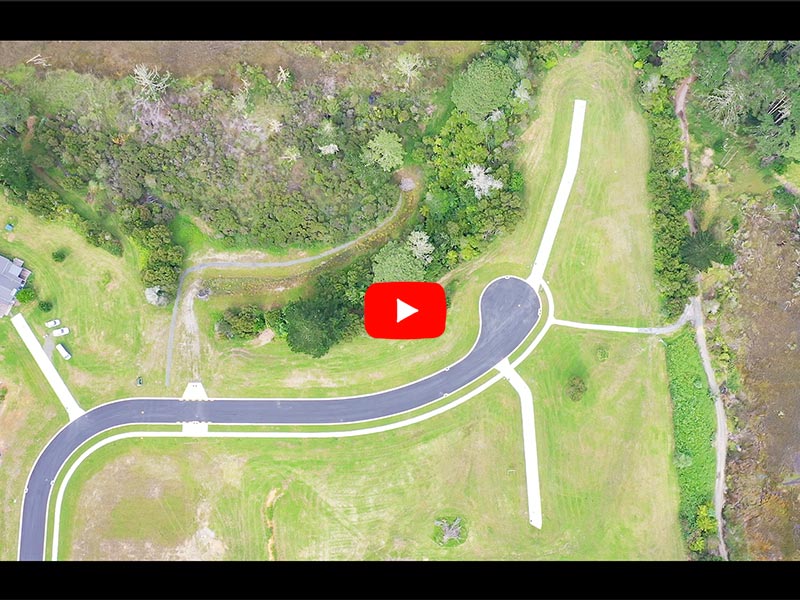 Inspired to live the coastal life?
Creating unique, luxury homes within inspired landscapes is what Inspired Property is known for. People from around the globe are infatuated by the Coromandel's coastal beauty and lifestyle, and we're here to present the opportunities to live (or holiday) in this place of marvel.
The world is changing, and now living in your ideal location might be closer to reality thanks to flexible working options. Inspired Properties' latest development at Northridge Pauanui is the perfect opportunity to buy that section or home by the sea for work AND play. Take the boat out fishing, go for a hike, bike-ride, or head out for a surf, any day you like. Spend the evenings with a stroll by the estuary or sitting on the balcony watching the sun go down over the Pinnacles and Coromandel ranges.
If you are looking for the opportunity to live this dream, Inspired Property has an open and personal approach to working with clients. We are proud of our previous projects on the Pauanui and Whitianga Waterways, and value the relationships created in the process.
Take a look around the site at previous projects, your potential new home or section, and read what others have to say about us.
Like what you see? Call or email us for a personalised appointment and viewing. We look forward to discussing your new coastal dream home soon.
Property
Highlight
This home is an example of the quality, design and planning by Inspired Property.
Nestled on the Waterways of Pauanui, this luxurious home offers great outdoor living areas with excellent fixtures and fittings throughout.
Ambient lifestyle is the key when Inspired Property design their homes. This property has a sunny north facing design for maximum outdoor serenity and is a modern custom design.. Read more >
Looking for inspiration? – Look no further
You will be in awe of the architectural elements and stylish design of an Inspired Property. Each residence is expertly created by leading coastal home builders with over 30 years of excellence behind them. In the past 12 years alone, Inspired Property has built over 50 homes from canal-front to country living and shows no sign of slowing down soon with the new Northridge Development underway in Pauanui.
Director – Gordon Finlay, is a highly experienced and prolific home builder with a deceptively casual demeanour. He has a clever knack for pulling all the right people and ingredients together to produce beautifully designed and crafted coastal homes. Gordon values having a trust-based team behind the job, and delivering over and beyond to the client. If you're looking to buy – you can walk into a complete finish, or work in concert with Inspired Property to develop a home that completely matches your lifestyle and taste.
With a portfolio of both country and canal-side living, as well as an impressive collection of testimonials, It's no wonder our clients feel confident and listened to when deciding to purchase their next home with Inspired Property. Read more >
Inspired Property
The Coromandel really is a go-to destination for many on the North Island. Local Kiwi and international visitors rave about its natural beauty and coastal charm. It's one of the most sought after [...]
Inspired Property
Dream of your own piece of luxury paradise on the stunning Waterways of Pauanui? The sun is out and life on the Pauanui Waterways has been beautiful. We're seeing blue sky days, and [...]
Millie Slater
Things to Do Pauanui, from Inspired Property Pauanui Pauanui is one of the most beautiful destinations on The Coromandel. Less than two hour drive from Auckland, and a short [...]
Our choice to build with "Inspired Property" came about one day while talking with Gordon. From start to finish, working with Gordon and their team has been a delight. Their calming influence has reflected our satisfaction with our new home. The change from a two level to a one level home has been a great benefit to us both.
My experience with Inspired properties has now spanned 24 months and through that period I have found Gordon a person of integrity and to be fully engaged in what I was wanting, he is easy to deal with and delivered a very high quality home in a unique part of the coromandel, its fair to say we have built a friendship that will last beyond this project.
Just a note to say how pleased we are with the house Gordon has built for us, the design and build was a great option. The building process went well without any hassles. Willie and his team were very particular with their work, and the subbies also did a very good job.  The end result was a lovely well built home which we are really enjoying and are very proud of.