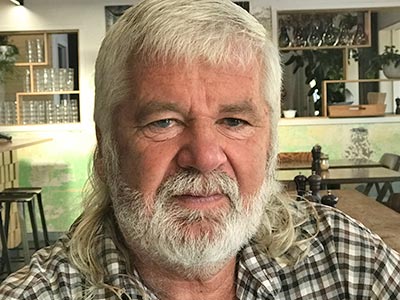 Looking for
inspiration?

– Look no further

Waterways lifestyle!

Prestige waterways homes for sale Whitianga and Pauanui!
You will be amazed and wowed by the stylish interior design and architectural elements of an Inspired Property. Secure your own waterways residence expertly created by leading waterways home builders with over 30 years of excellence and inspiration.

People move to Whitianga and Pauanui for the coastal lifestyle; stellar destinations offering sunlight and boating, slow days and serene evenings. The spectacular Coromandel scenery forms the backdrop to your new home, displaying the full majesty of the New Zealand east coast. Time to relax and fish, or spend quality time with the kids and grandkids. Inspired Property understands your requirements and offers prestige properties in these premier locations.

Director Gordon Finlay is a highly experienced and prolific home builder with a deceptively casual demeanour. He has a clever knack for pulling all the right people and ingredients together to produce beautifully designed and crafted canal front homes.

With his instinctive design sense, every Inspired home is dressed and finished to perfection. French Country or sleek Modern? Boho chic, Hamptons or stately feel? Walk into a complete finish or work in concert with Inspired Property to develop an interior that completely matches your lifestyle and requirements. Every detail is carefully considered. Layout, colour scheme, furnishings and functional features are all designed and tailored to your specific wants and needs.
Home for sale Whitianga
Each canal property boasts its own private pontoon for boating and swimming. Gordon's personal passion for the sea and his love of boats means he is an expert at building luxury waterfront homes. "During the construction phase we continually revise and improve. We even move walls if necessary, to deliver optimised homes we're exceedingly proud of," says Gordon.
"We're in the business of selling premium turn-key homes. And we use the latest software as well as more personalised meetings to manage your project and keep you informed. We establish a concept and budget and we back ourselves by naming an opening day. Because we've lived on The Waterways for years, we understand the important features that result in luxury waterways living.
Consider an Inspired Home for sale Whitianga, and Pauanui today.
At Inspired Property we take pride in what we do. Our homes are custom designs and it is our priority that each home provides our clients with unique and inviting living spaces.
In the past 9 years Inspired Property have built 45 houses on Pauanui and Whitianga waterways and many others in town.
Our team is comprised of family members working side by side in their area of expertise.  Each member complementing the next member.
We have a strong history providing beautiful homes, well designed, and well built by our team.  Please feel welcome to contact us and discuss your new home.